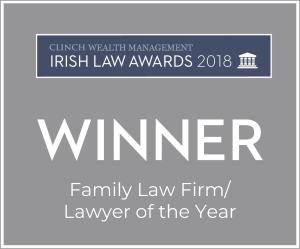 Child Law
This is one of the most important parts of family law and deals with
guardianship of children
access, custody
maintenance
child abduction
taking children into the care of the health boards
Most child law cases are dealt with as part of a divorce or separation or legal separation. If the parents are unmarried then the child law is often dealt with on its own.
CONTACT US FOR MORE INFORMATION ON CHILD LAW CASES
Communicating with you quickly and effectively is very important to us. If you contact us by telephone or by email you will get a speedy response from us and we keep all our clients up to date on their cases. We act for clients from all over Dublin, including local clients from Crumlin, Kimmage, Walkinstown, Terenure, Templeogue, Knocklyon, Firhouse, Tallaght, Terenure, Rathgar, Rathfarnham, Dundrum, south Dublin and north Dublin.
Contact rodica@kwsols.ie to receive our free brochure on divorce, separation, legal separations, separation agreements, child law, family court prepared by family lawyer and divorce lawyer Keith Walsh. This brochure provides legal separation and general divorce advice for men and general legal separation and divorce advice for women. The usual health warning applies that you should always consult a family law or divorce lawyer in relation to your personal case as all cases are different and need specific advice and expertise.
Keith Walsh
01 455 4723